Grading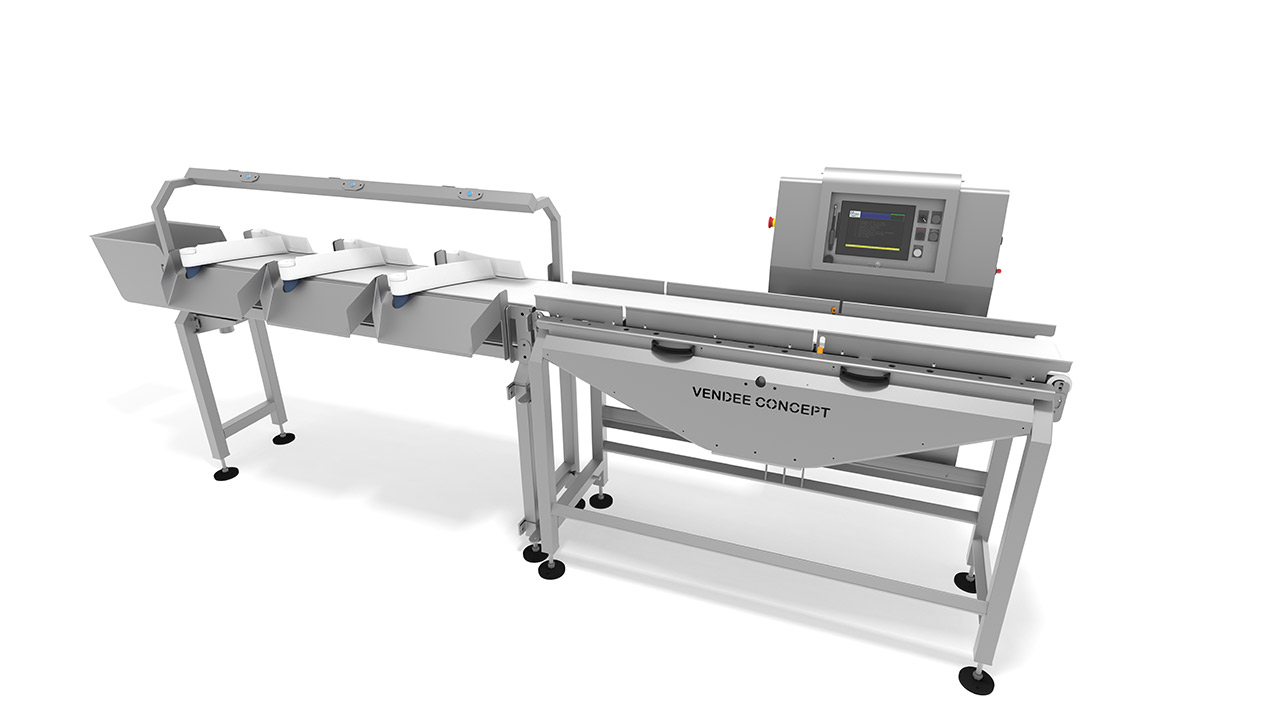 Compact and very simple to maintain, the CALIBRA CC is ideal for small and medium companies.
Composed of 3 to 8 ejection stations, in a left/right combination or in line, the CALIBRA CC improves productivity and resolves your pace constraints .
This compact grader is able to sort different products simultaneously in large quantities. It is an economical grading solution with a maximum performance using minimum space.
Discover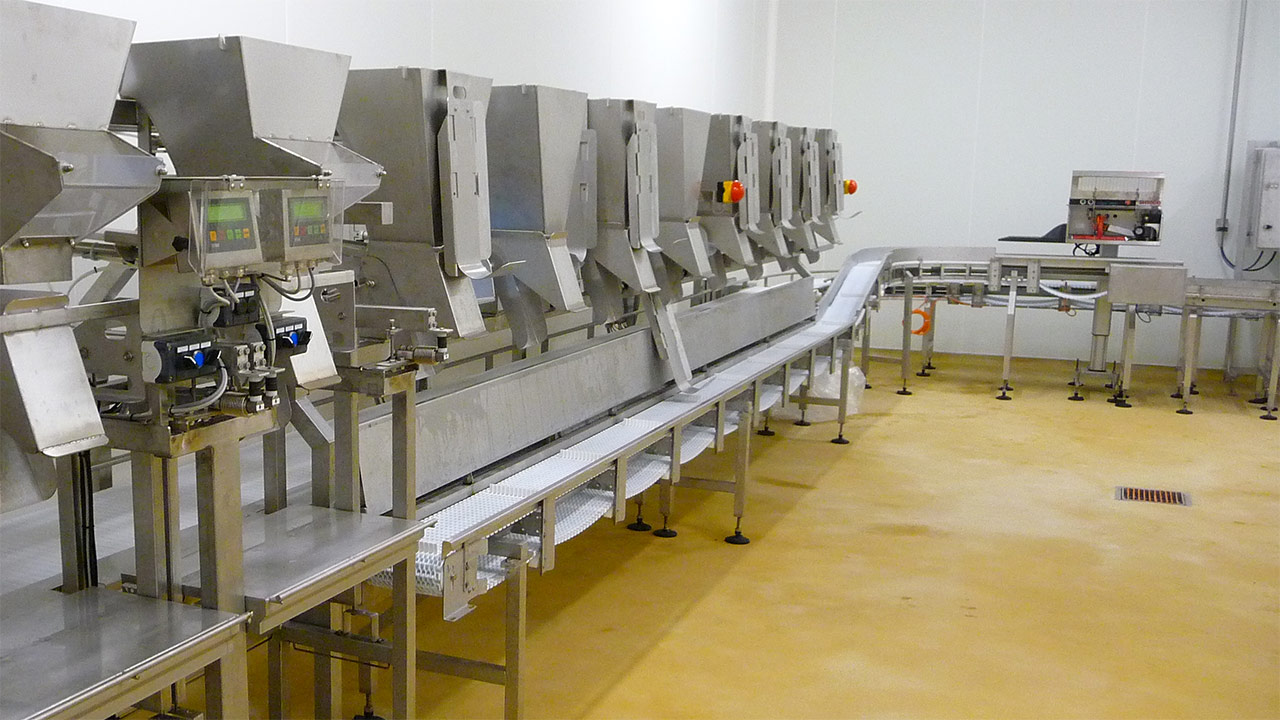 Vendee Concept CALIBRA CD is an ideal equipment that combine meat grading and batching. This system integrate the intelligence in industrial process: the grader batcher sorts and joints the products in function of a pre-defined weight. It also offers the possibility to sort and join different species.
Discover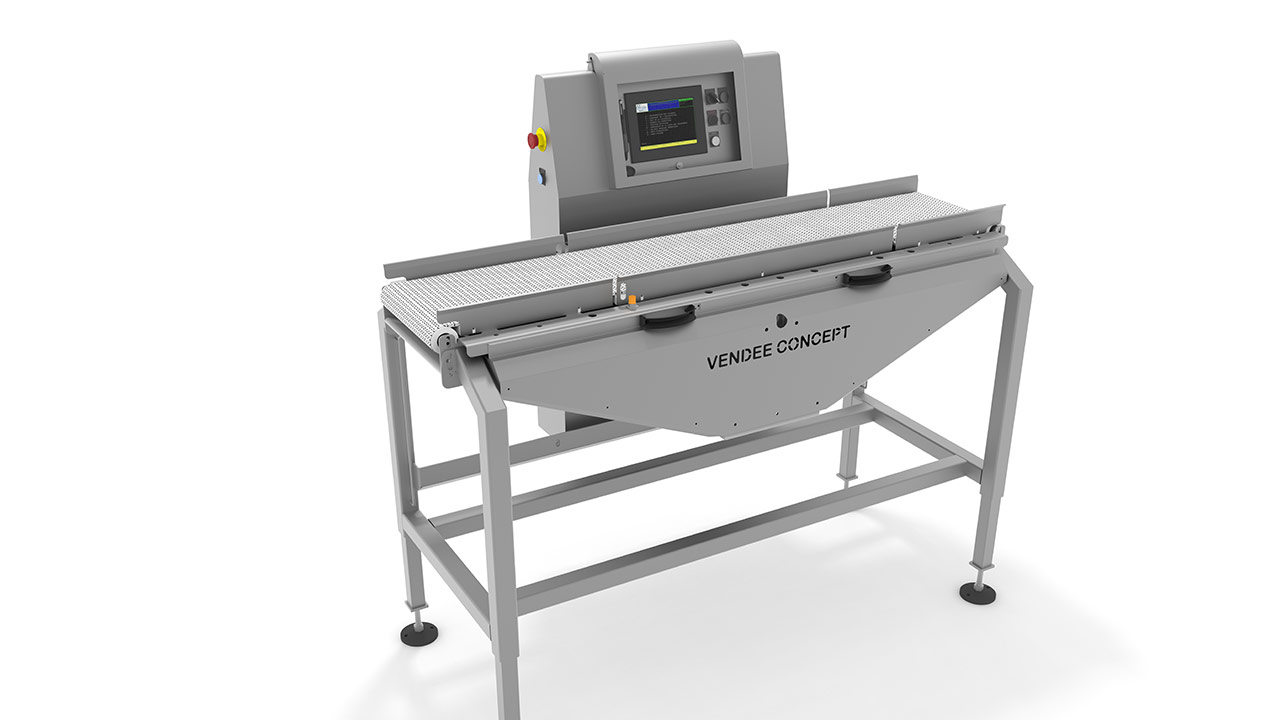 The CALIBRA QUARTZ weighing bridge is made of a weighing pan allowing the grading while moving all type of products, whether they are packaged or not. The 8 or 15" touch screen allows the different grade programing. The management software offers you a possible program panel.
Discover