The compact and hygienic weighing
The weighing bridge CALIBRA QUARTZ is made of a weighing pan allowing the in movement grading of all type of products packaged or not. The 8" or 15" touch screen allows the programing of the different grades. The management software offers you a possible programs panel.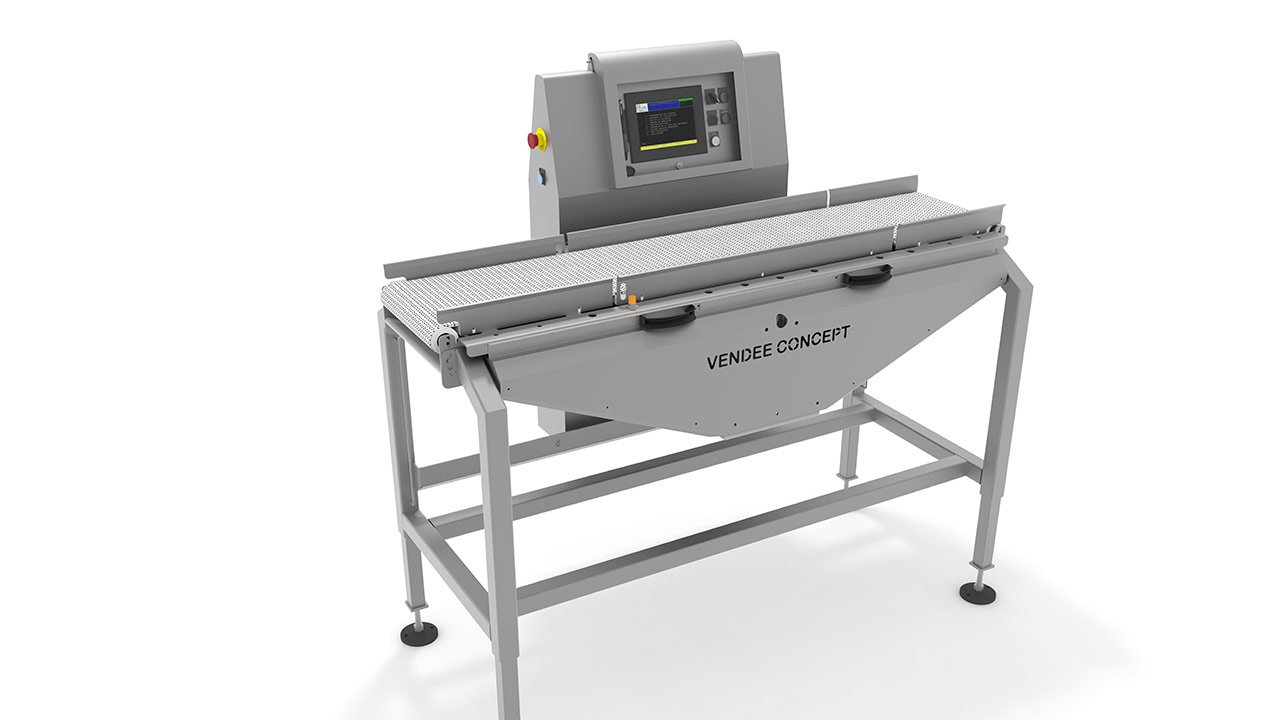 A hygienic system
The weighing bridge CALIBRA QUARTZ design has been studied for a rapid cleaning. The weighing bridge opening insures an access to the belt coiling system. More than the hygienic conception, the components quality warrantees a resistance to power washing.
The CALIBRA QUARTZ weighing bridge is on our graders, it is a standard equipment and exists in two length: 1000mm and 1600mm.
CHARACTERISTICS
Output up to 12000 products/hour
Weighing pan capacity up to 12kg
Management software offering a large panel of programs
Control panel with 8" or 15" touch screen
OPTIONS
UBIQUITY access pack
Software Recup DC
Supervisor
Control software CALIBRATOPC