Productive, efficient, adapted
Compact and very simple to maintain, the CALIBRA CC is ideal for small and medium companies.
Composed of 3 to 8 ejection stations, in a left/right combination or in line, the CALIBRA CC improves productivity and takes your pace constraints into account.
This compact grader is able to sort different products simultaneously in large quantities. It is an economical grading solution with a maximum performance in minimum space.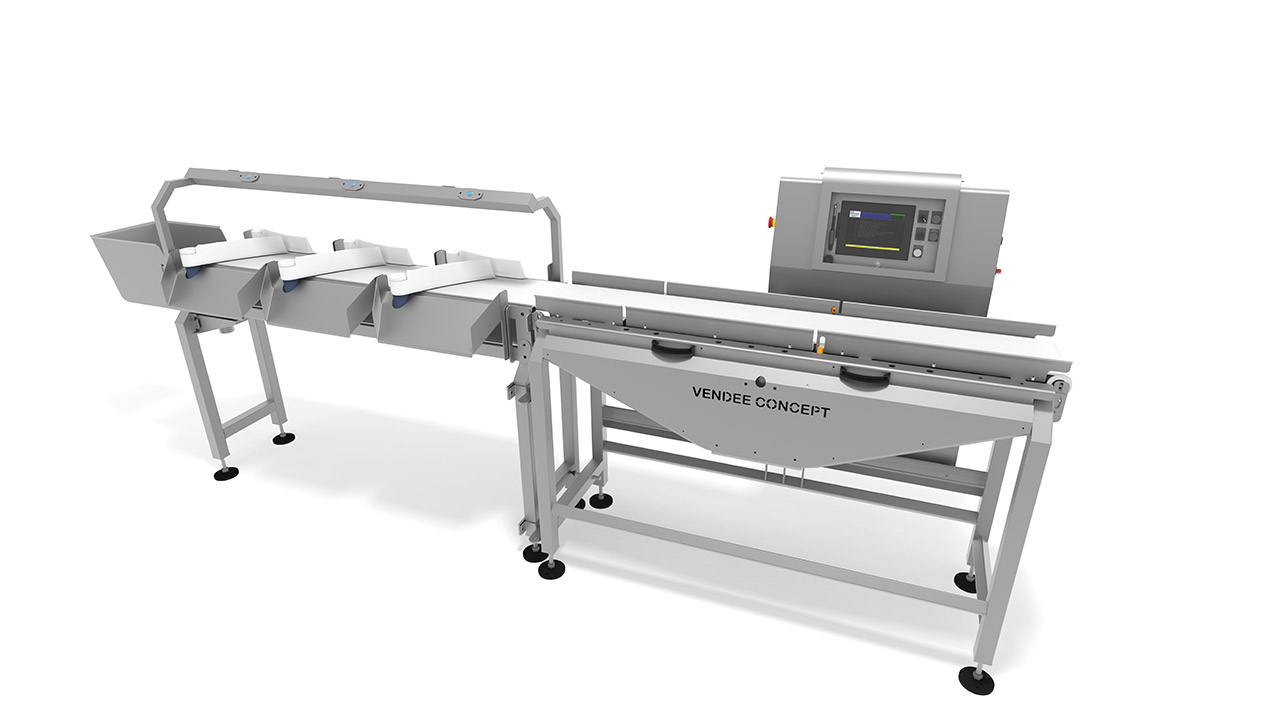 CHARACTERISTICS
Weighing pan capacity up to 4.5kg/9lb 14.73oz
Weighing pan length 600mm$
Output up to 6000 products/hour
Product ejection by curved flippers
Management software offering a large panel of programs
Control panel with 8'' touch screen
Washing nozzles
OPTIONS
Different channels in option:
Ejection channel
Recovery channel
Large recovery channel
Guiding channel for tray
Guiding channel
Data extraction software « DC »
Access pack « UBIQUITY »
Guidance lighting buttons for rearming after filling
Tailored work table at the ejection level.
Download