The ideal combination between weighing and batching
Vendee Concept CALIBRA CD is an ideal equipment that combine seafood and fish grading and batching. This system integrates the intelligence in industrial process: the grader batcher sorts and joints products in function of a pre-defined weight. It also offers the possibility to sort and join different species.
The CALIBRA CD has the specificity of the cumulative weighing function: after programming the preset weight, it assembles the food products inside buffer tanks until the desired weight is reached.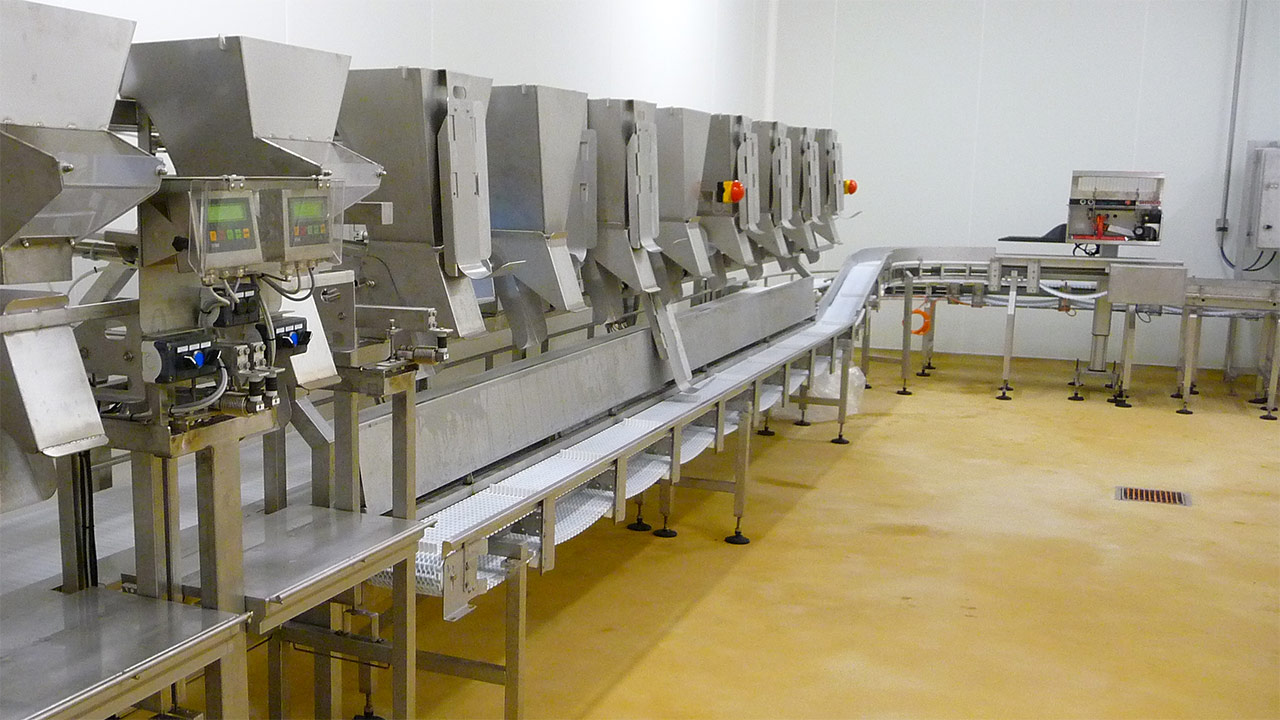 A buffer tank is equipped of a guillotine trap drove by a pneumatic cylinder, it allows the provisory storage of the products when the current box has reached the right weight. A luminous push-button allows the products liberation when the box has been replaced. The combination of the grading and the batching of seafood products has for consequence to optimize production's efficiency.
The Supervisor, efficiency and traceability
The association of the Supervisor Vendee Concept is the ideal complement to collect the data coming from our CALIBRA range. This optional equipment, associates a traceability and storage management tool to the production management. The Supervisor is a real time production data recuperation tool. Your entire production data is stored, collected and analyzed to allow you to optimize your global production. It collects and records all the weighing data linked to the labeling.
An adapted conception
In order to optimize the operators' work spaces, Vendee Concept can provide as an option stations with work tables.
The conveyors are also installed before and after the weighing bridge in function of your plant shapes.
CHARACTERISTICS
Weighing pan capacity up to 12kg
Output reaching 12 000 products/hour
Management software offering a large panel of programs
Control unit with 15' touch screen
OPTIONS
Reception or buffer channels
Lighting push buttons ramp for the rearming after the filling
On measures work tables at the ejection
Access pack Upiquity
Software Recup DC
Supervisor
Control software CALIBRATOPC
Labeler with stainless steel box
Download