Batching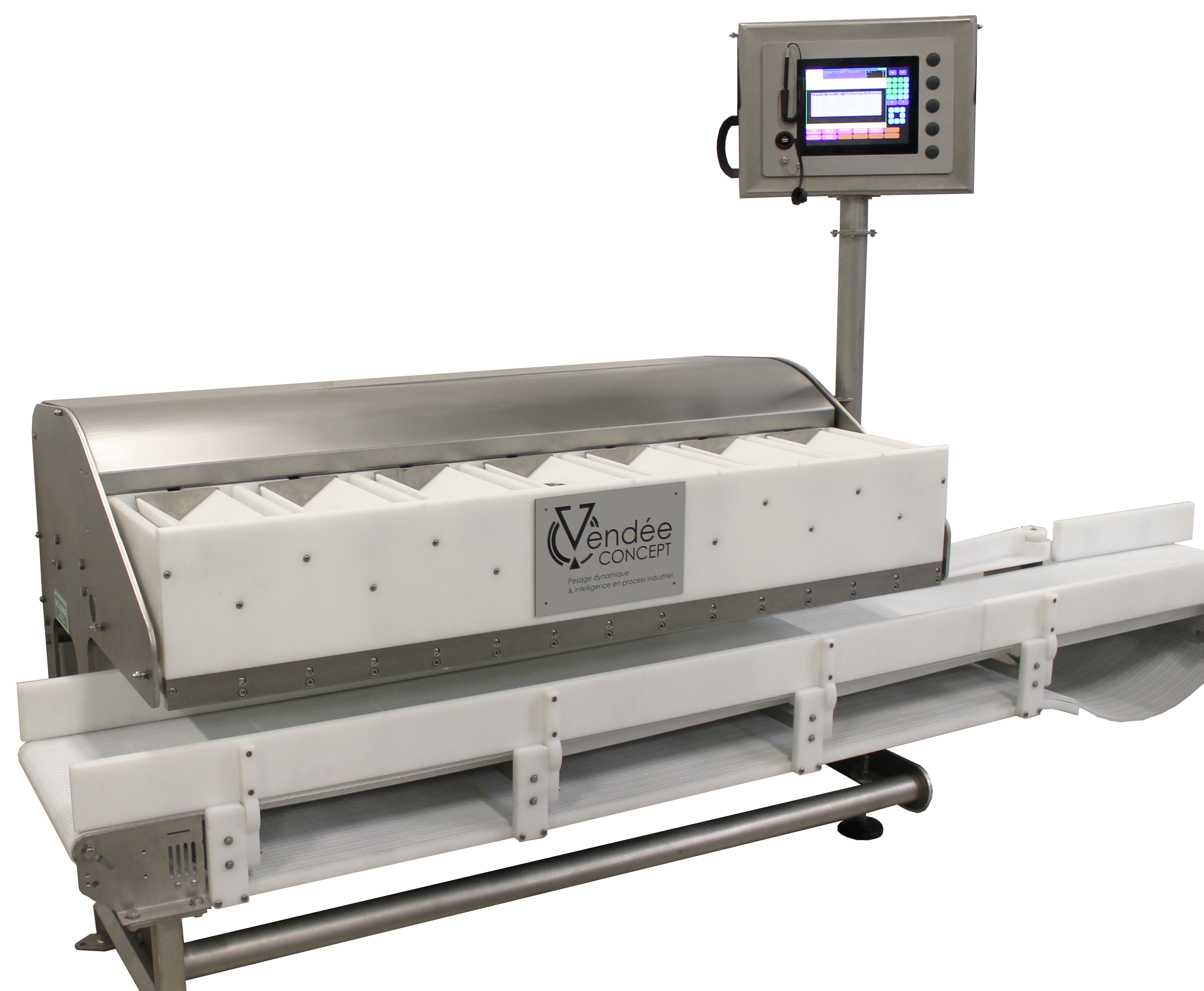 Associative weigher CALIBRA OPEZ-B
The CALIBRA OPEZ-B works in two stages. The upper part is used to place products. There are seven weighing buckets that discharge in 14 buffer hatches with angular opening (two for each bucket). Each product have to be placed individually in one of the 7 buckets. When a product has been weighed, the bucket swivels by 90° and places it on the buffer hatch. At that moment, the program calculates the better combination in order to match the targeted weigh.
Discover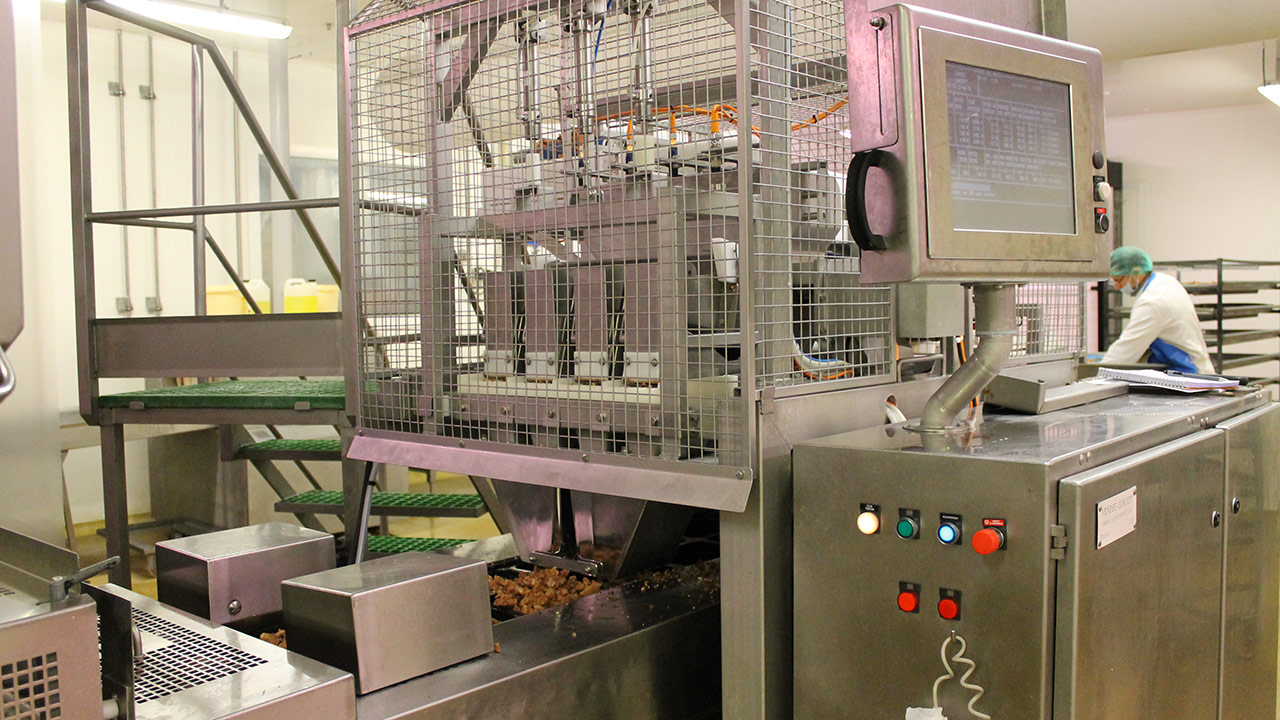 Vendee Concept offers a solution for small sized product batching too, which allows the putting of small food products into food batches.
The linear weigher CALIBRA ML has been created for the calibration of delicates, small sized and sticky products. Its objective is to batch constant weight doses before transferring the batch to the loading area of the thermoformer.
Discover