The CALIBRA TC is specially designed for your order preparation installation, regardless of your food industry type.
An efficient identification system
The CALIBRA TC can distribute batches according to different criteria: product reference, client, distribution area, etc…
The sorter is linked to a barcode reader, thus ensuring error-free box traceability.
At the box reception as well, the ramp has a 24" monitor for a better reading.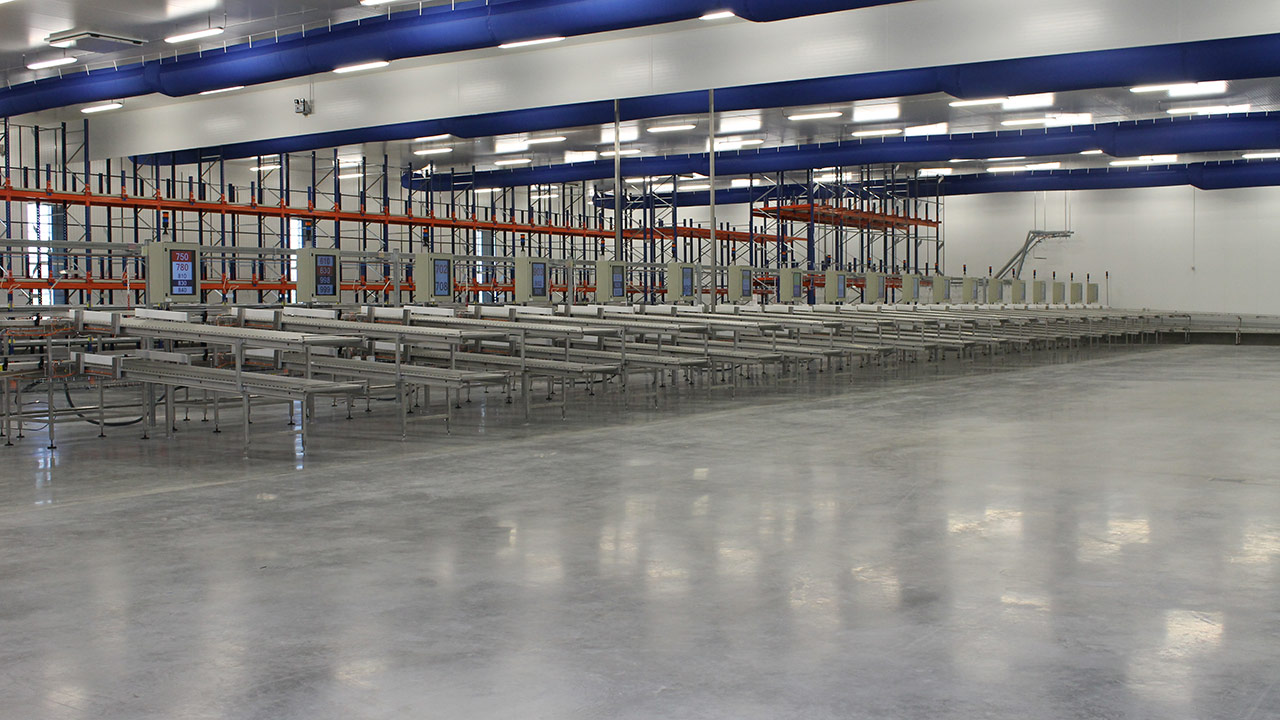 An individual tracking
The boxes are identified individually on the sorter belt by a barcode reader. The possible saturation of a line is indicated by a signaling light and alarm.
It is also possible to program several lines of load shedding for the same distribution area. When applicable, the ejection conveyor stops automatically, until it is decongested.
Better ergonomics
The CALIBRA TC Parcel Sorter reduces the amount of parcel handling and maximizes space efficiently.
CHARACTERISTICS
Output up to 3,000 products/hour
Multi-sized parcels
Equipment suitable for all types of loads and packaging
Data storage on SQL Server 2008 R2
Personalized report creation with SQL server reporting services (export PDF, Word and Excel)
Graphical maintenance supervision in real-time