The new generation bi-line oyster grader promises weighing precision and rapidity
The output of 10 000 oysters/hour/line respects your oysters' fragility thanks to an adequate ejection. 6 to 7 ejections are proposed. The materials adapted to the oyster-farming sector warrantee the in wet area weighing efficiency.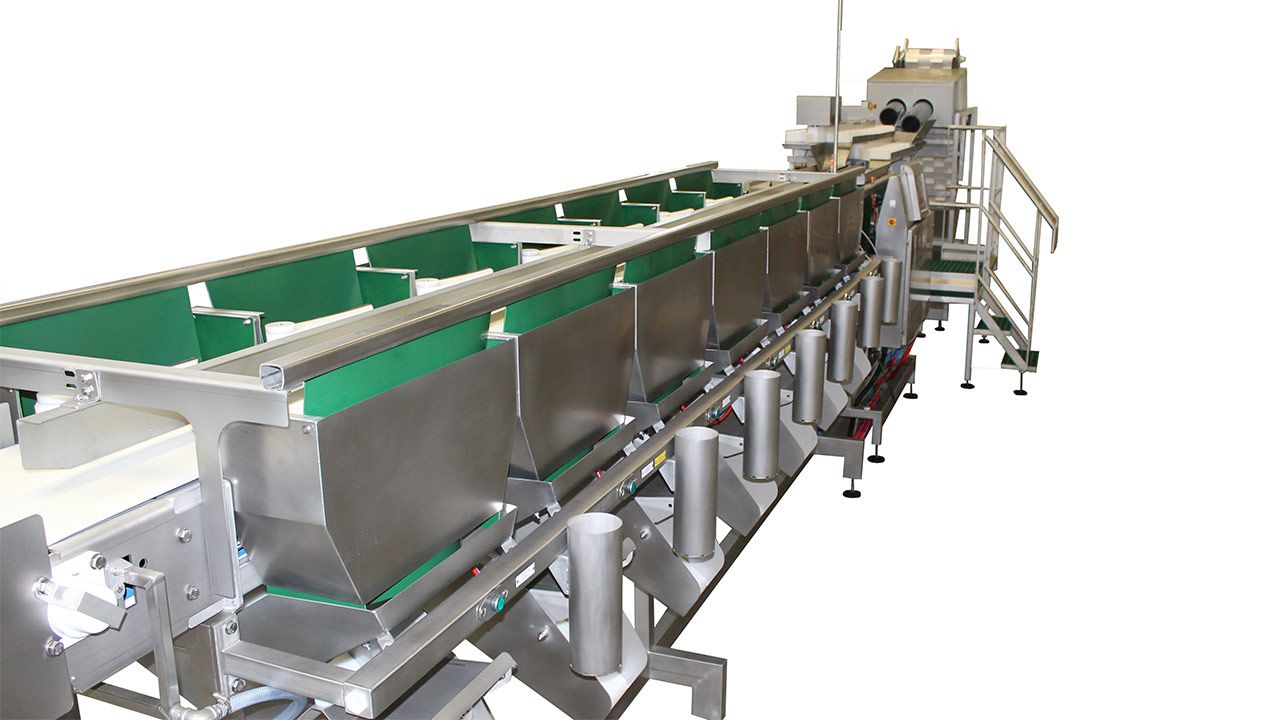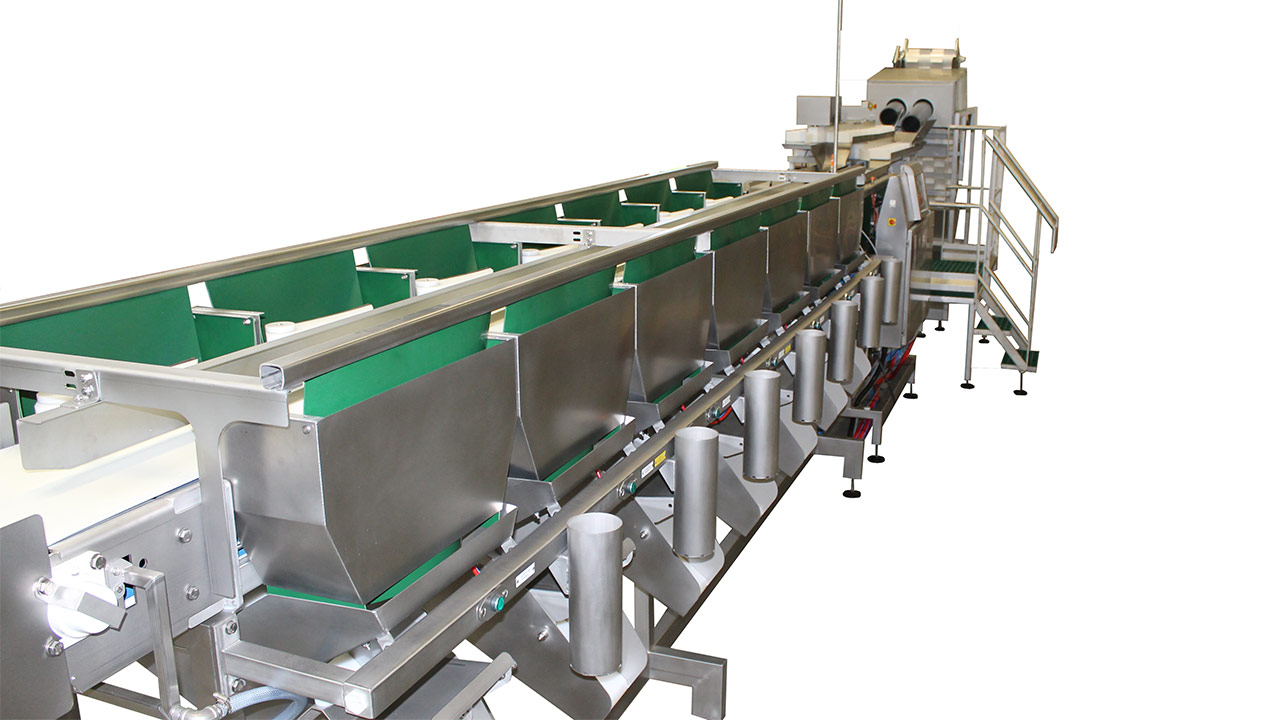 The bi-line grader offers specifics to oyster-farming sector sorting capacities.
The grader is composed of:
Cistern for the water recuperation and elevator belt with cleats
Aligning pipe
One person timer with fixed platform
New generation weighing bridge
Ejection conveyor with reception channels and automatic traps
CHARACTERISTICS
Output up to 10 000 products/line/hour
Compatible with Recup DC and the Supervisor
6 to 7 ejections possible
Download