The tray destacker helps enhancing work conditions of your operators.
Simple to operate, this tool allows to unstack various piles of trays on double rollers. The forks take over the roller and lift the stacks up to the clamps height. The boxes are sent to the operator thanks to a free-turning rollers zone.
This equipment ensures a maximum level of productivity.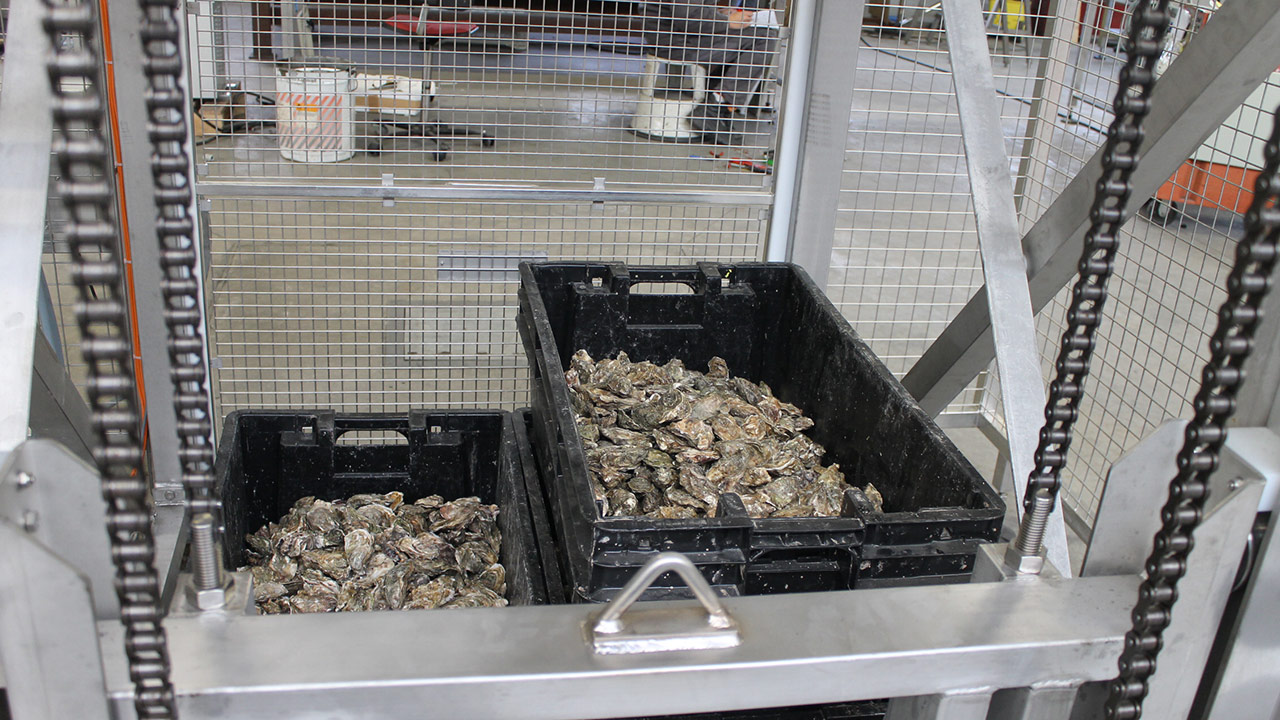 Specifications
304L Stainless steel frame
Meshed protection with a secure gateway
Stainless steel lifting fork
Hollow shaft geared motor
Electrical and automation cabinet