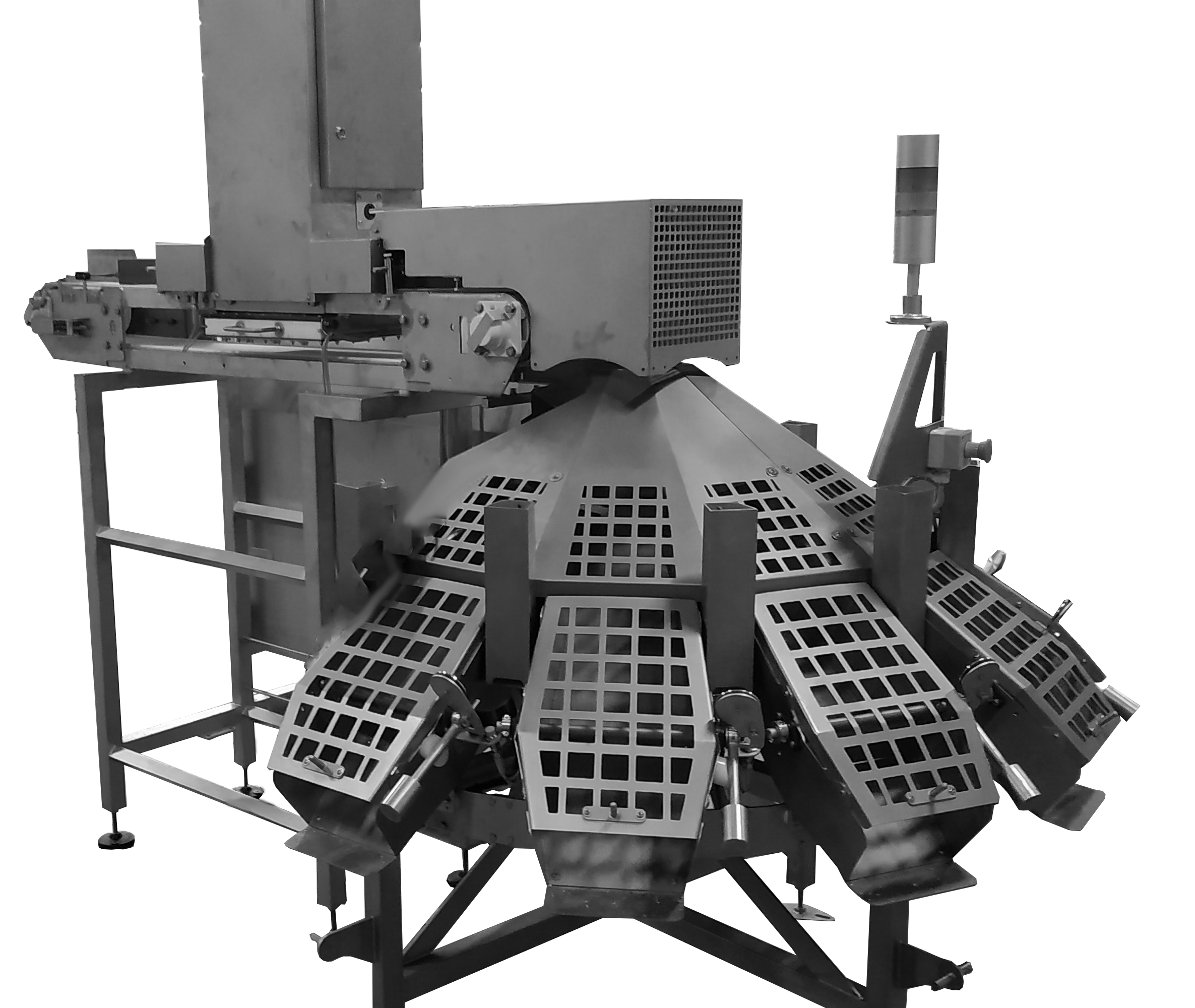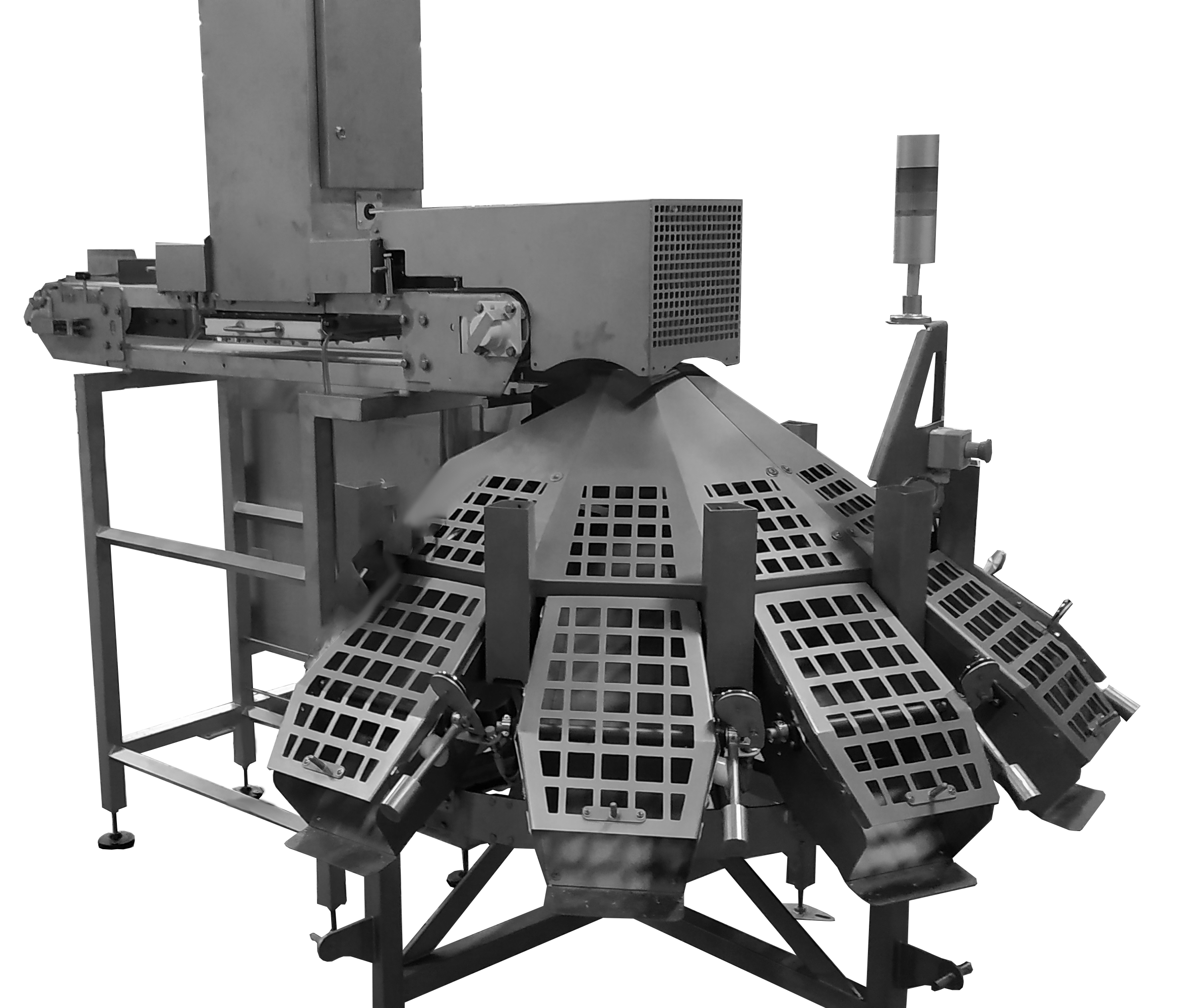 The compact video oyster grader has been specially conceived to serve the needs of space optimization in oyster-farming's production areas.
The CALIBRA CCV sort products by size (length, width) thanks to a video system embedded on the brought up conveyor. The oysters are then led towards a smart motorized deflector. The oysters are deviated delicatly towards reception channels composed of automatic trapdoors.
The automatic trapdoors allow the batching in number of pieces in the different ejection exits. A light beacon signal the closing of the trapdoor when the target weight of a tray or a pocket is reached. The opening of the trapdoor is realized manually thanks to a lever.
The + :
Ultra compact grader
Output up to 10 000 oysters/hour
Camera with intuitive and precise settings
100 % electric – 220 Volt
Robust and simplified mechanical conception
Significant decrease of maintenance costs