Batching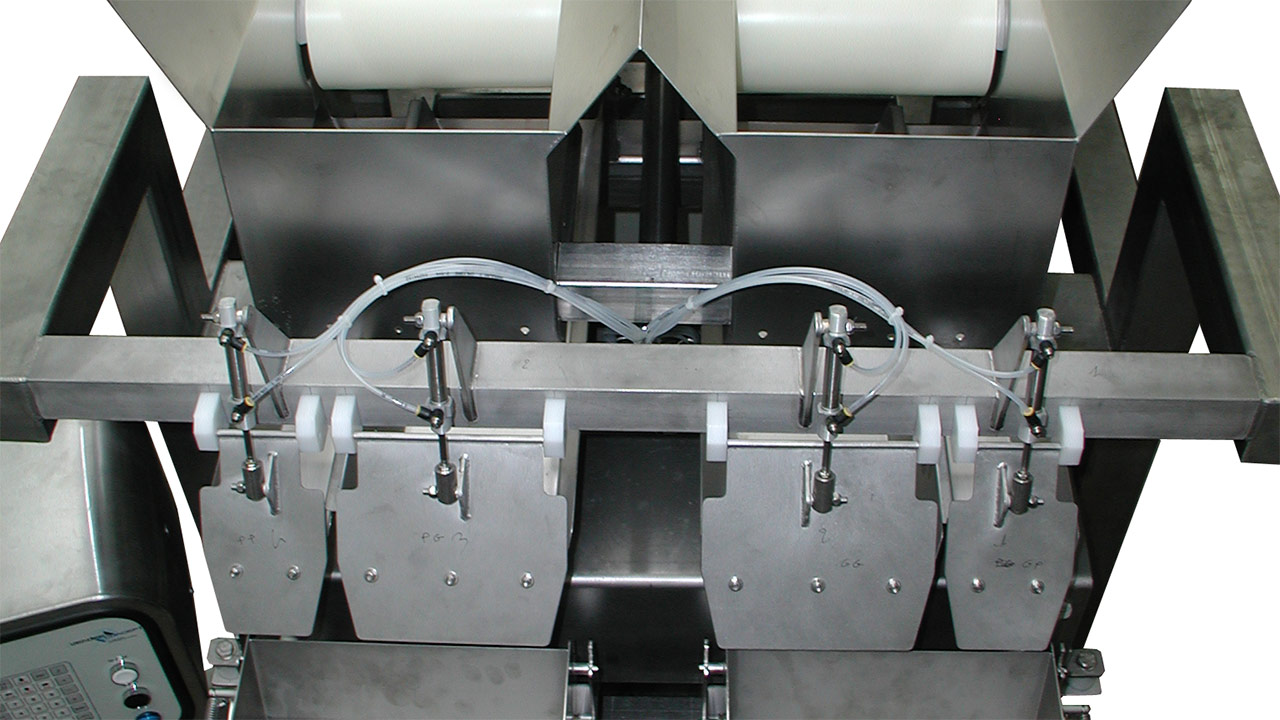 Vendee Concept offers a solution for small size product batching too, which allows the putting of small food products into food batches.
The linear weigher CALIBRA ML has been created for the calibration of delicates, small sized and sticky products. Its objective is to batch constant weight doses before transferring the batch to the loading area of the thermoformer.
Discover
La CALIBRA OPEZ-B works in two steps. The superior part is made of 7 weighing buckets and the inside part has 14 buffer traps with angular open, 2 for 1 bucket. When a product is weighted, the bucket has a 90° turn and put it on the buffer trap. The products are tilted to a modular conveyor. Unused products are ejected by a flipper. It is possible to make 14 weight associations.
Discover