Batching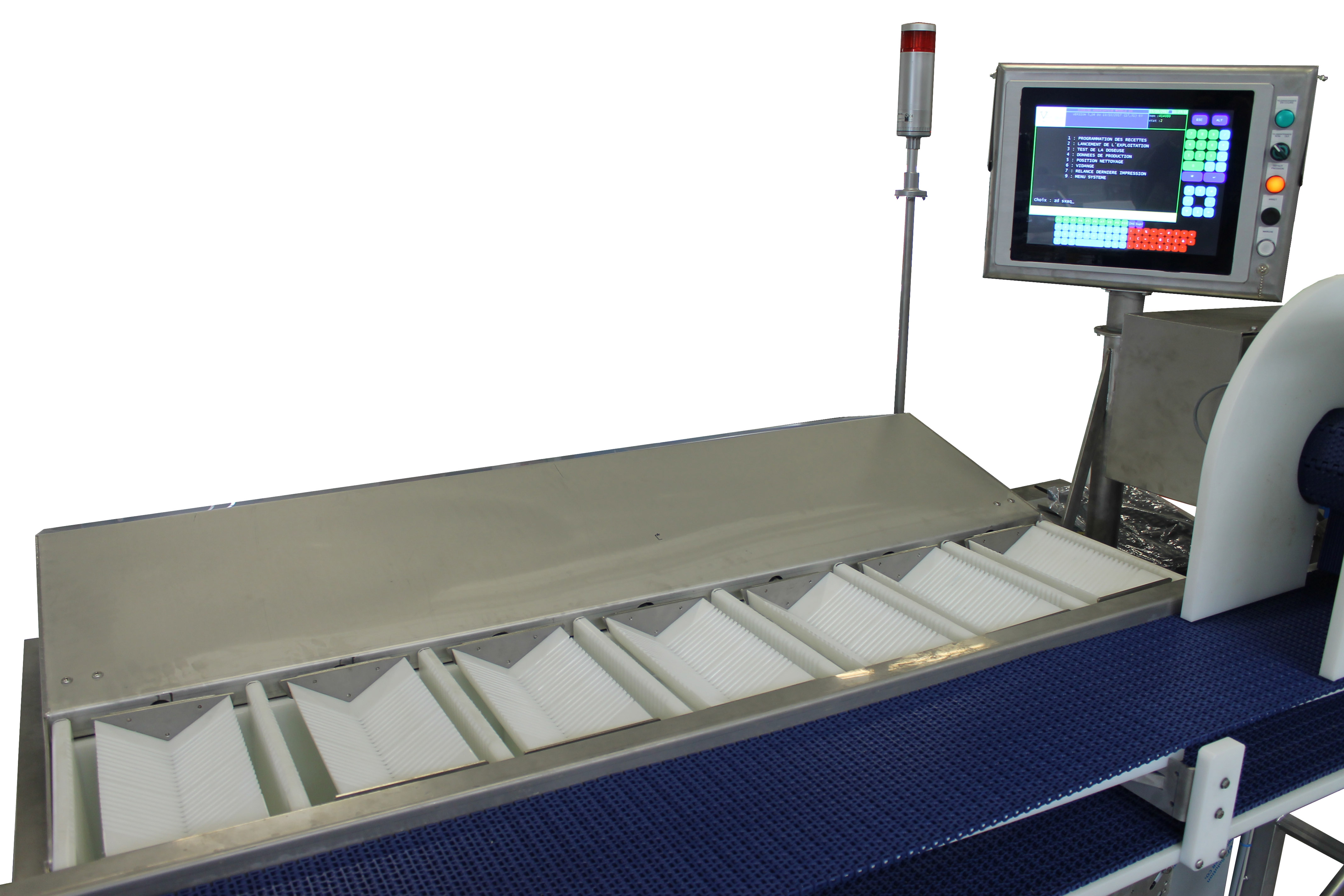 La CALIBRA OPEZ-B fonctionne en deux étapes. La partie supérieure est composée de 7 godets de pesage et la partie inférieure possède 14 trappes tampons à ouverture angulaire, 2 pour 1 godet. Lorsqu'un produit est pesé, le godet pivote de 90° et le dépose sur la trappe tampon. Les produits sont basculés sur un convoyeur modulaire. Les produits qui n'ont pas été utilisés sont éjectés à l'aide d'un flipper. Il est possible de réaliser 91 associations de poids en produits par 2.
Discover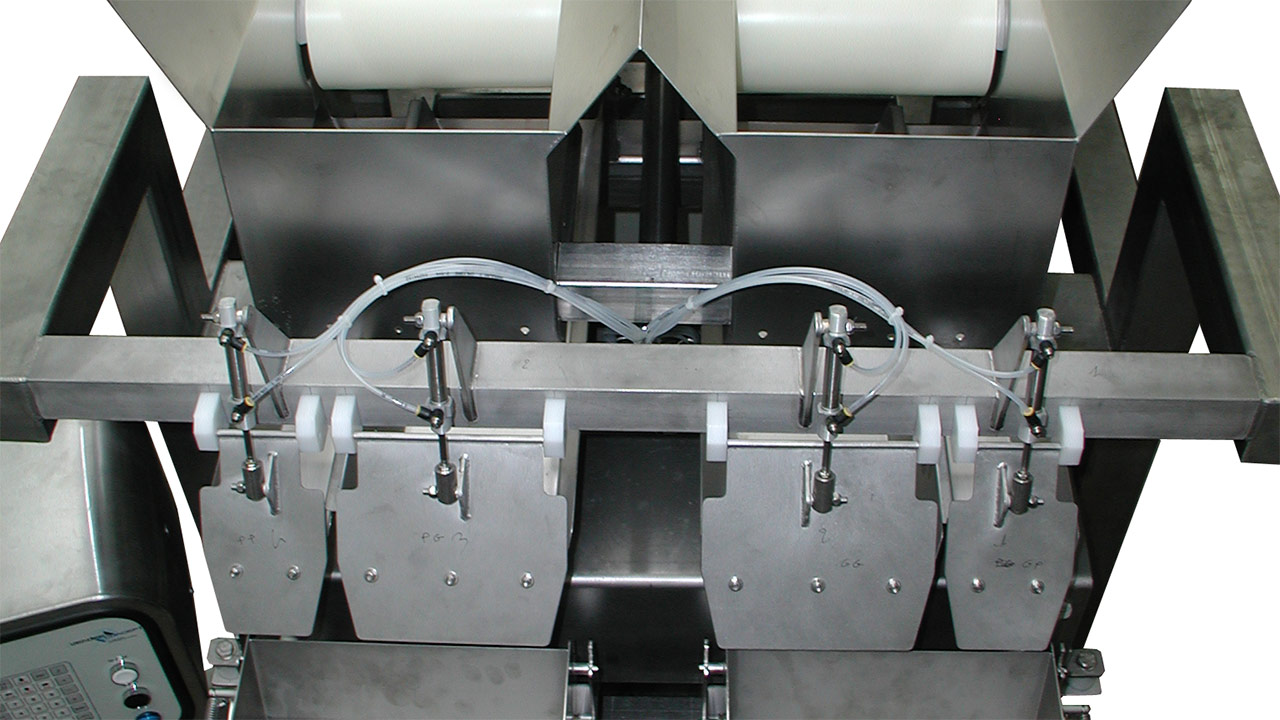 Vendee Concept offers a solution for small size product batching too, which allows the putting of small food products into food batches.
The linear weigher CALIBRA ML has been created for the calibration of delicates, small sized and sticky products. Its objective is to batch constant weight doses before transferring the batch to the loading area of the thermoformer.
Discover