The batching solution for small size products
Vendee Concept offers a solution for small size product batching too, which allows the putting of small food products into food batches.
The screw linear weigher CALIBRA ML has been created for the calibration of delicates, small sized and sticky products. Its objective is to batch constant weight doses before transferring the batch to the loading area of the thermoformer.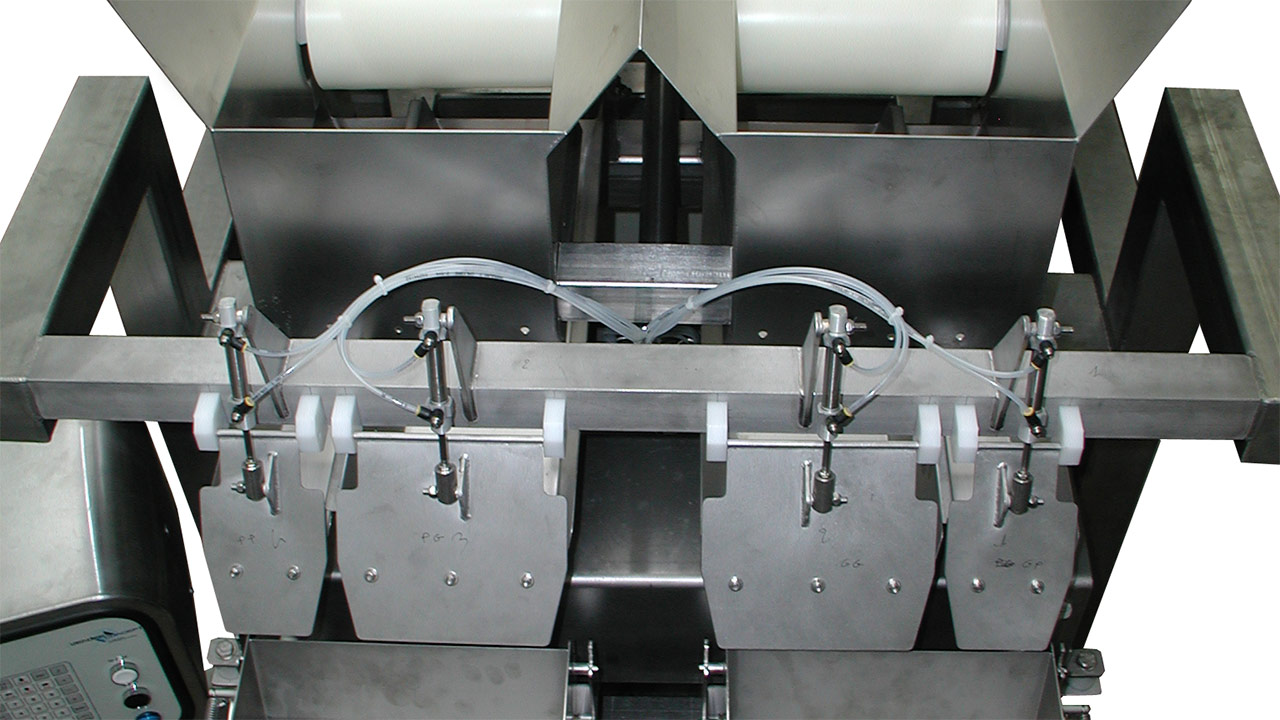 CHARACTERISTICS
Doses up to 3kg
Reaching of 1800doses/hour depending on the product and the target weight
Feeding conveyor with a 90° position
Buffer hopper to feed the endless batching screw
Automatic trap for the dumpster closing
Endless screw for the product repartition on the weighing dumpsters
Tool lift-drop for the dose canalization.
Management software offering a large panel of programs
Control panel with an 8" touch screen
OPTIONS
Tool for the tray filling (made on measures)
Access pack Ubiquity
Software Recup DC
Download