Think about your employees work conditions to improve your company's productivity.
The risk of musculoskeletal deseases linked to work is very important in food industry. Due to wet floor, Operators may fall down and hurt themselves. However, it's not the only risk in food industry. In fact, repetional and heavy load liftings are the main reason.
The more common professional diseases are linked to heavy load lifting, with back injuries. These diseases often generate sick leaves, and requires you to change the organization of your production lines.
In order to avoid all unnecessary movements, this tray elevator brings a tray pile on simple roller at the work zone height.
The stack is limited to a total of 5 trays, from 15 to 25 kg each.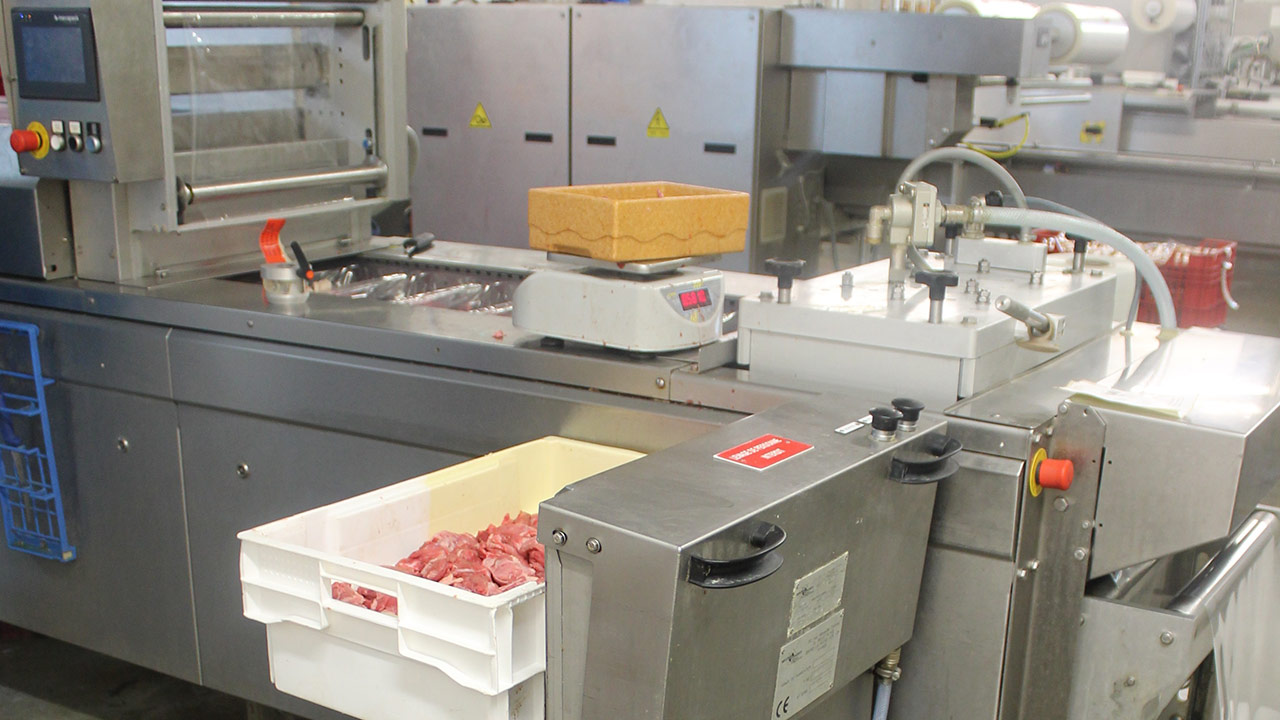 Easy to use, this functional elevator is operated by 2 pneumatic rodless cylinders; the tray rises by simply activating a push-button. Its frame is fitted with 2 pivoting wheels, allowing an optimal mobility.
Specifications
Lifting weight up to 200 kg
Feeding by compressed air (6 bars)
Lifting height: 700 mm / 800 mm / 900 mm / 1100mm above the tray
Gripping height: 100 mm above the tray
Overall Depth: 670 mm
Overall height: 900 mm or 1,000 mm
Options
Pedal for tray descent and ascent
Adaptable pan in function of the tray roller