Robotisation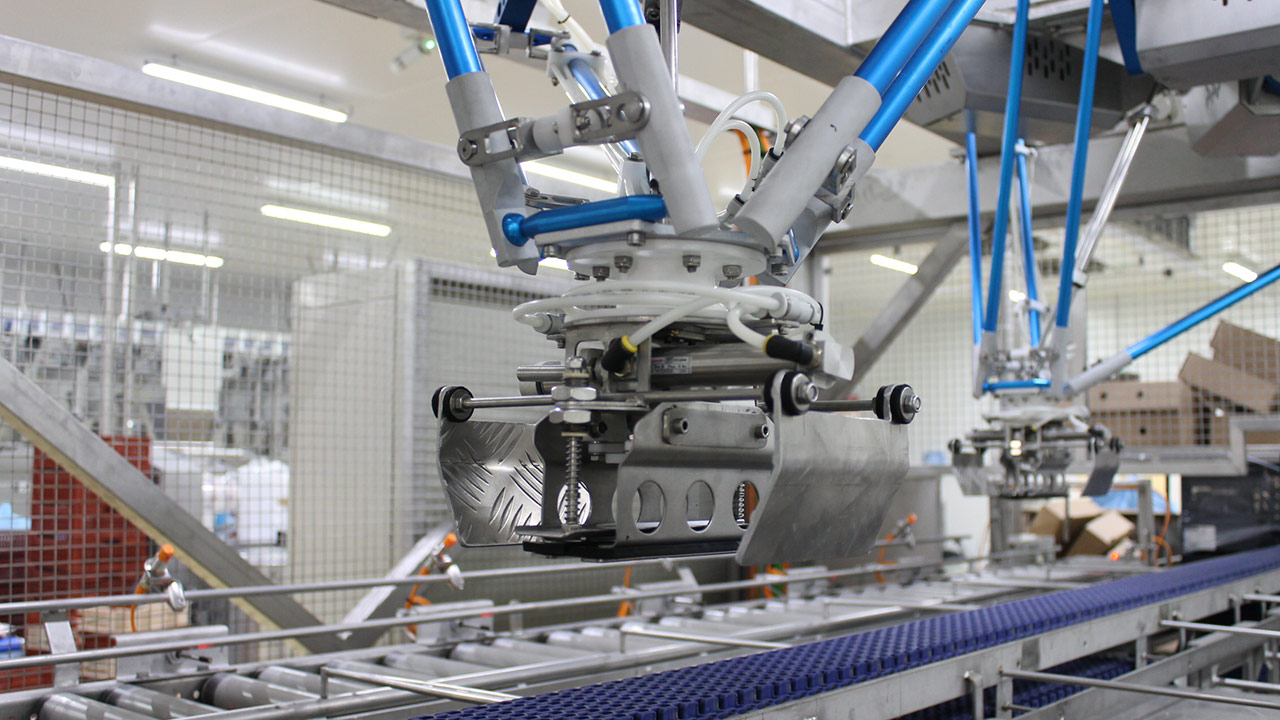 The Tripod Robot DELTA CALIBRA allows the automatic filling of the thermoformer cells or sleeve packs, thus ensuring the regular and adequate positioning of the product in its receptacle.
Through its 3 parallelograms operating arm, the DELTA CALIBRA Robot combines weightlessness and speed: its video system allows it to determine the clamp angle of the product taking.
Its operational radius is 650mm, which warranties its adaptability for a great number of applications.
Discover