A belt gripping patented system.
Reinvent your production system.
The Tripod Robot DELTA CALIBRA allows the automatic filling of the thermoformer cells or sleeve packs, thus ensuring regular and adequate positioning of the product in its receptacle.
Through its 3 parallelograms operating arm, the DELTA CALIBRA Robot combines weightlessness and speed: its video system allows it to determine the clamps angle of the product taking.
Its operational diameter is 1300mm, which warranties its adaptability for a great number of applications.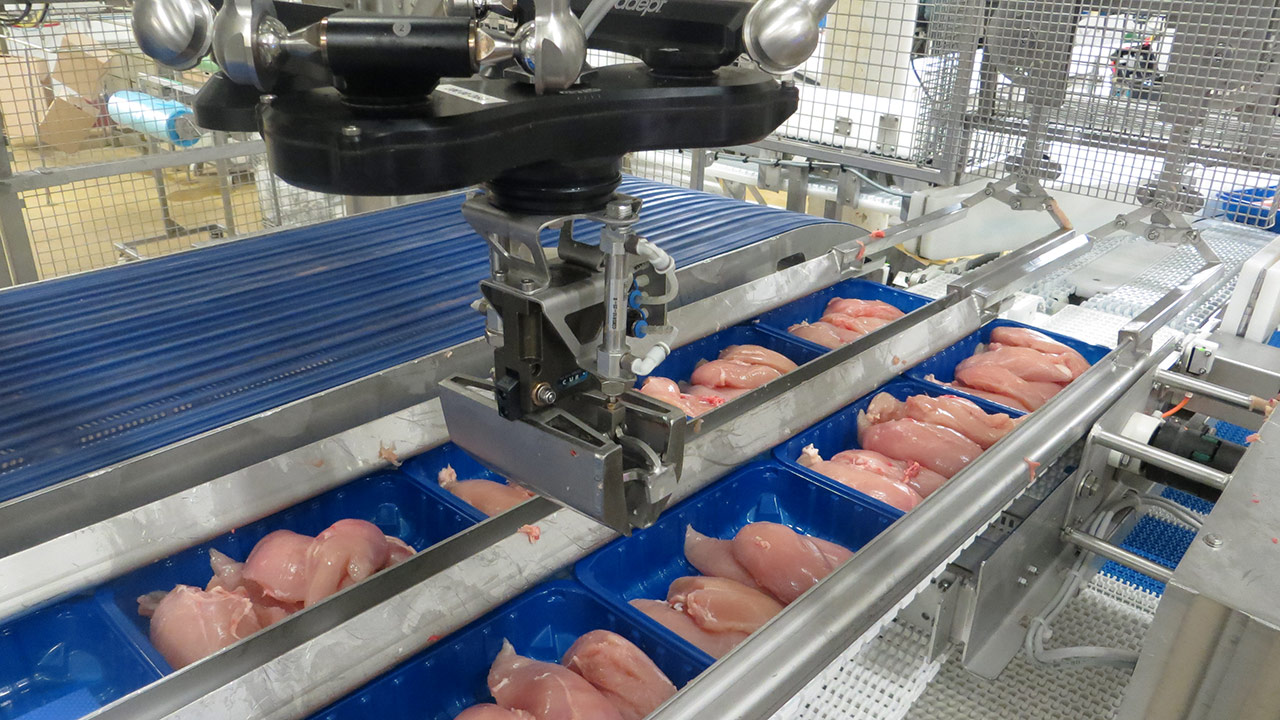 A gripping system adapted to your products.
Vendée Concept offers different gripping systems, transferring the products to its package.
Vendée Concept has patented a new belt gripping system allowing the delicate handling of fragile products. The first application has been made for turkey fillets packaging on trays.
Speed and softness
The DELTA CALIBRA robot main advantage is its output of 60 taking/min for a 5kg weight and 80 taking/min for a 2.5 kg weight.
Speed and precision optimize your productivity, overtaking the manual method yield.
By its reliability, the DELTA CALIBRA Robot join performances and respect of the product quality.
Characteristics
Controlled axes: 3 axes
Operational radius 650 mm Operational diameter 1300mm
350° rotation for the gripping system
Pneumatic or electric gripping system
Safety gantry and support
Control panel with 15" touch screen
Download