Ultra weighing precision
Vendee Concept QUARTZ checkweigher can propose an optimal treatment of the products and a high weighing precision. The QUARTZ checkweigher adapts itself to packaged products.
The software insures a comparison of the products while respecting the target weight. This way, the products noncompliant to the expected weight are ejected by a flipper or a blower system.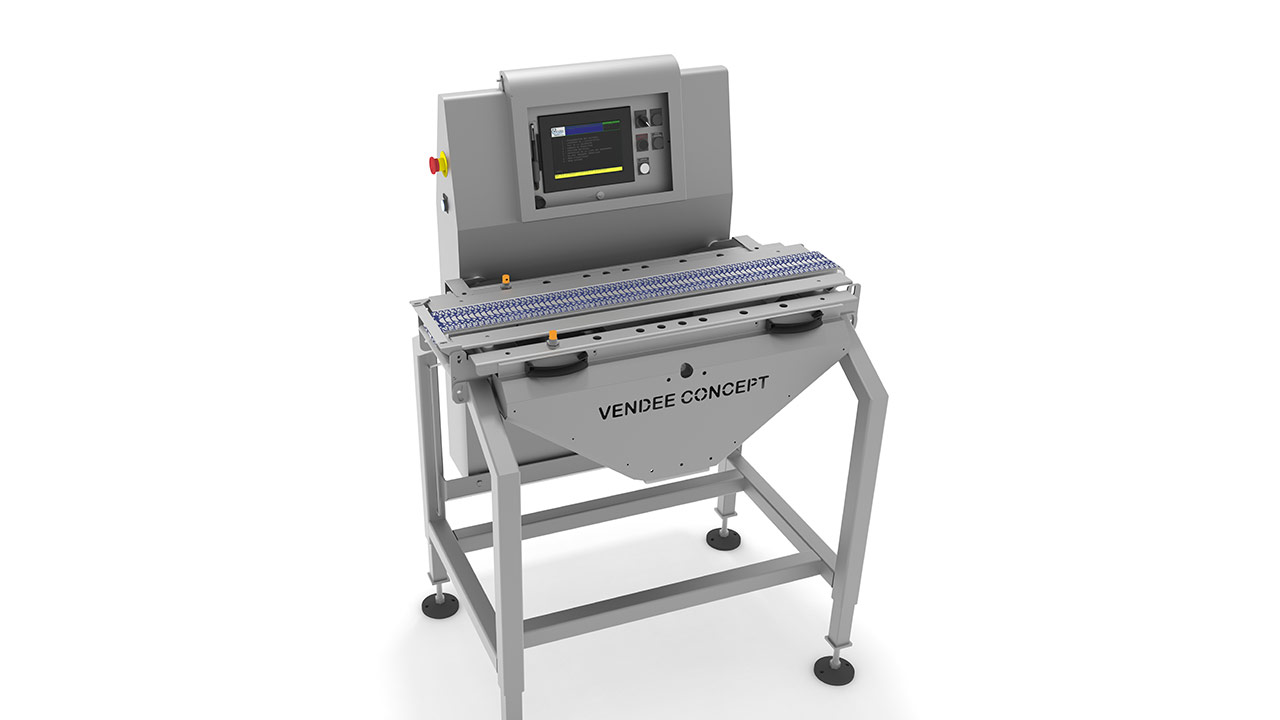 CHARACTERISTICS
Output up to 10 000 products/hour
Belt width: 102mm
Weighing pan: 600mm
Frame with openable weighing bridge for a rapid cleaning
Management software offering a large panel of programs
Control panel with 8" touch screen
OPTIONS
Ejection conveyor by blower or flipper
Recuperation channel for ejected products
Access pack Ubiquity
Software Recup DC
Supervisor
Control software CALIBRA TO PC
Download